So my birthday was Tuesday, and I decided to rest a bit. In between finishing my book and keeping up on Japan, here's what went down: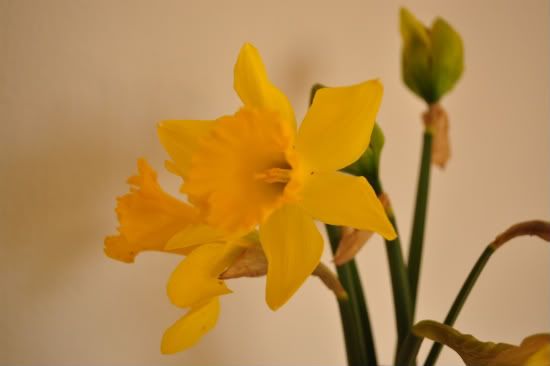 Every birthday girl needs a few flowers, right? I decided to go into the backyard and cut my own. Hello spring! Apparently, every birthday girl needs a tick too because I found one on my hand when I came inside.
blech
!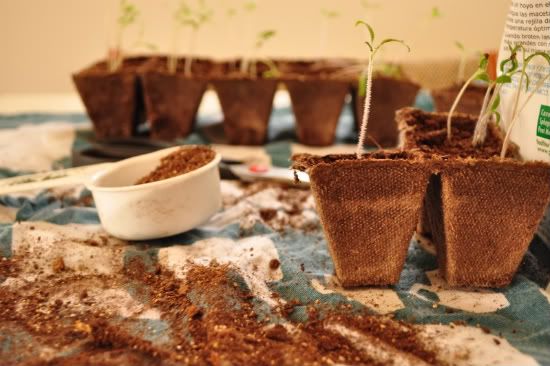 Then, it was "crisis tomato." My tomato plants are too spindly for the pots. I'm using horrible lighting to grow seedlings. I know this, which is why I'm chalking this year's garden up as a learning experience to make next year's better. The tomatoes are now in slightly larger pots with the stems buried under plants lights.
Of course when I'm not looking, Duke decides to chew the rug. How sweet. I don't know why I let him do this, but I thinks it's hilarious because he rolls around on his belly and attacks from all angles.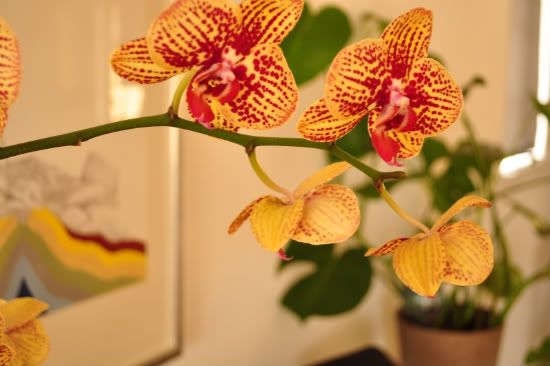 During a little nap, Jon went to a house in our neighborhood that was selling orchids and surprised me! He heard me fawning over a friend's plant the other day. I've never had orchids before, but here we go.