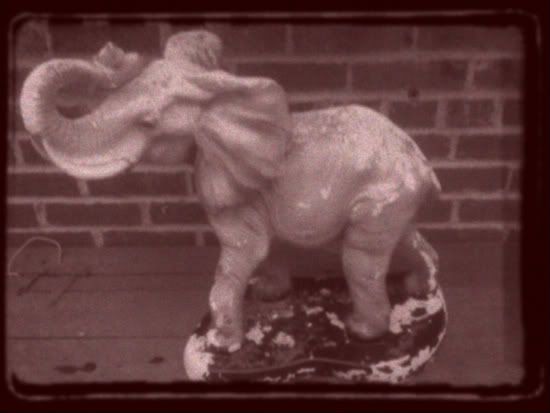 Literally. No, for real. This is what I found in the trunk of my car this morning. I didn't put it there, but then I started thinking,
wow, maybe I did have a few drinks Monday night
. No. Then the scene from
Godfather
with the horse head started racing through my mind, and I ran in the house, woke Jon up, and he said
oh yeah. I found that
. Just like that; we have an elephant. I hope by "found" that Jon doesn't mean "took." Now we need to mend his leg, touch him up, and find a home for our new friend.