The procrastination is killing me! I didn't watch
Taxi Driver
, I didn't make new buttons for the blog, and I didn't do anything I said I would. But, Jon and I did manage to plant some forsythia, buy a little japanese maple and debate on how to pot it (there may be a concrete pot-making tutorial coming your way soon), make the most amazing garlic bread ever, celebrate a birthday, and watch
You're Gonna Miss Me
! So the pictures below could be a entitled:
Hey, change the filters on your camera!
or
Hey, start using photoshop
. The lighting is just plain terrible in some of them.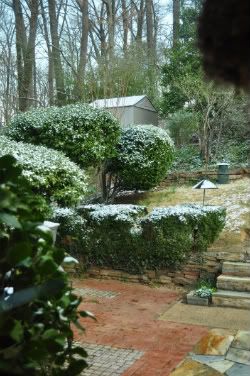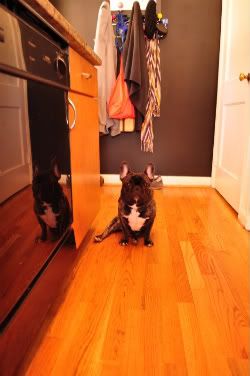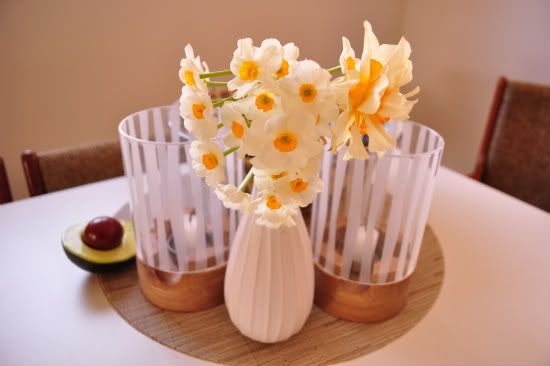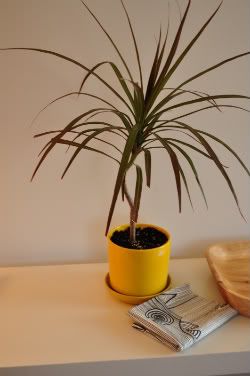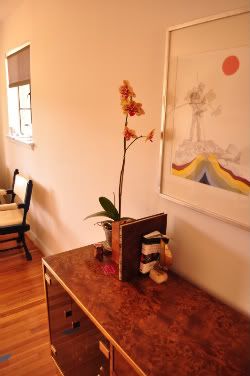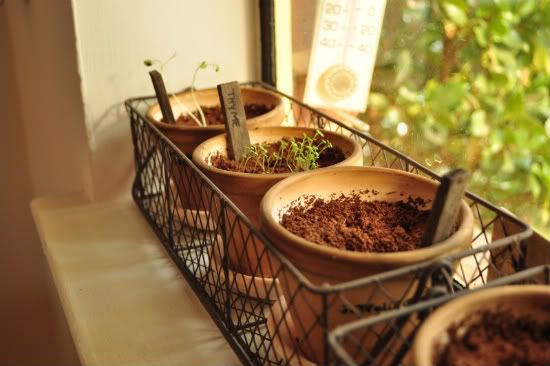 Finally! Some sage is popping up in the background. Look at the snow that melted by 8 a.m. Duke was ticked. And ... I gave the dracaena to my friend and scored big time on the yellow pot. I think I was heavily influenced by
Dabito's DIY on Old Brand New
.