Isn't it funny that the weekend was, oh, yesterday, but I can't remember anything we did? I had Sunday Blues so bad. Jon had to buy me M&Ms as we drove around looking at neighborhoods close to ours just to try and perk me up. No success. We found a great street right in our own hood with contemporary homes that back up to the park. I think that's going to be the new dog walking route.
Look! We finally snagged the outdoor dining set I was spying on Craigslist. We're waiting for a good rain to wash all of the gunk off before we spruce it up. The rust is superficial (we checked), so it'll look as good as new in no time. I just liked the simplicity of this vintage set. Usually when you see wrought iron dining sets there's always ivy leaves adorning the back. blech. Speaking of ivy, please ignore that hot mess of a landscaping issue behind the table. That may be next weekend's project.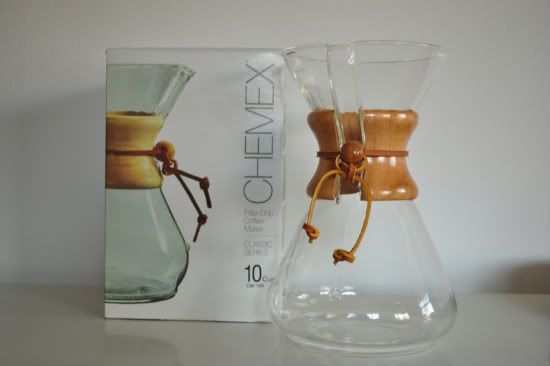 The Chemex also arrived. I put the old barista skills to use and brewed Jon some coffee Saturday morning. I haven't brewed coffee in ... ages. I can't wait to brew herbal tea with this!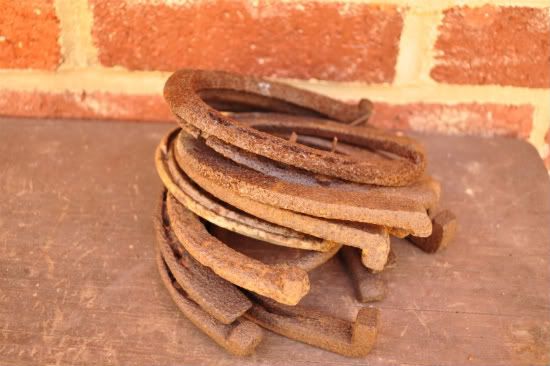 Horseshoes anyone? These were attached to the awning we took down. Jon hung them upside down all over the house one day, so I had to explain the good luck theory before we had bad vibes.