Remember yesterday when I posted a picture of two houseplant books? Check out these pictures. They're grainy, but rad. I think I was born a little too late because I was destined to live in the 70s (not just experience my birth at the end of that decade).
Check her necklace out! Plus, she stares at that huge terrarium as lovingly as staring at a newborn. She's so proud of her work!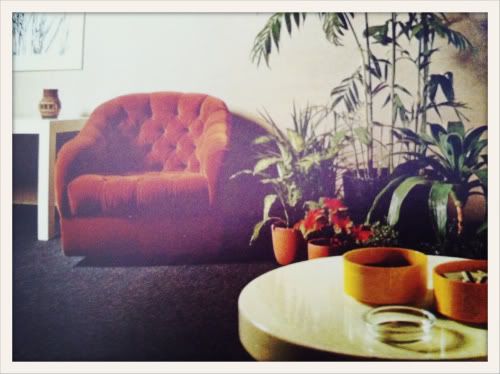 Oh, hello awesome yellow table planters paired with an ash tray. Every home needs an orange chair, a white lacquered table, and a butt load of plants in the corner.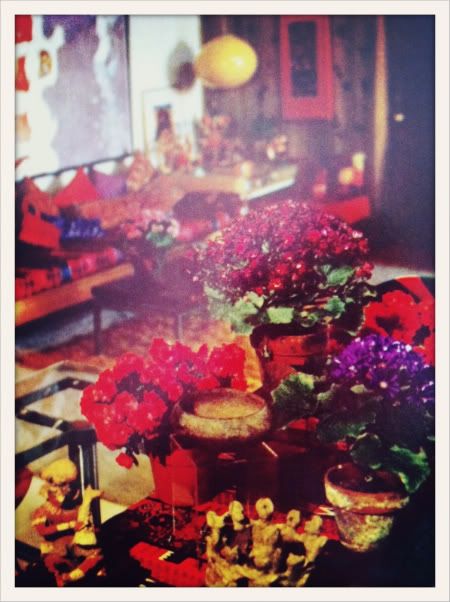 What can I say, I'm digging everything about this photo.