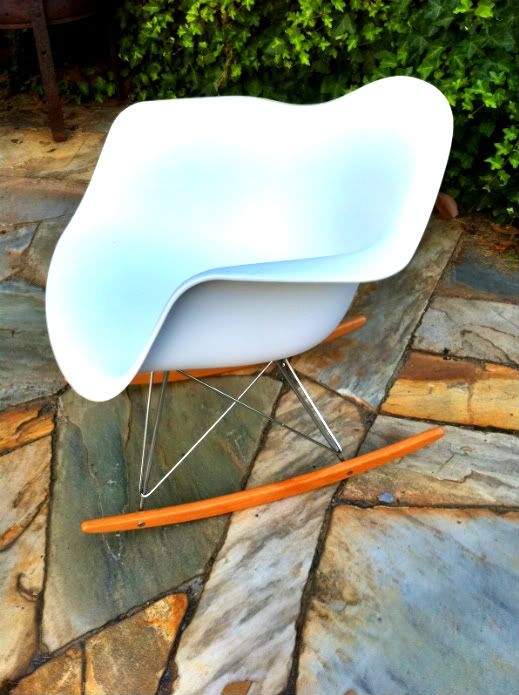 That chair is not a real Eames rocker from an authorized dealer. It's not even a Modernica fiberglass shell chair. Why? Because that rocker is a permanent outdoor fixture, along with its partner.
Yes, I understand the real thing can bear the grunt of any storm, but I just can't bring myself to leave the real deal outside when it rains; snows; oozes blistering sunlight in 100 degree weather; is subject to bruising from deer, bunny, and chipmunks. So I bought a knock off. While I don't mind paying for quality and respecting designers, those chairs are going to be beaten and roughed up in two years flat.
I think this is a good reason for a knock off, right? We sprayed clear
Rustoleum
on the base to further weatherproof everything. Now I have to get over the fact that I bought two rockers for an uneven slate patio. Ha! Oops!