Remember
last week
when I mentioned that I had a project for the dining chairs. Well, it happened. It happened in a major way.
Once I
restored the wood
on the chairs, I was on a desperate hunt for fabric. You may remember a
few posts
about the direction I wanted.
The entire time I had roughly seven yards of
Kelly Wearstler Edo Linen
sitting in the hall closet, which was graciously given to me by the infamous
Design Junkie
(who has such an amazing eye by the way). You may remember that this fabric was inspiration for our
save the dates
. That's how much I love this fabric. Guess what? I pushed my own envelope and used it. I was so afraid of pattern and color on these mid-century chairs because I wanted to stay true to their original aesthetic. Sometimes you have to say
who gives a rat's ass
.
Take a look at the chairs before. You can see more of the grimy fabric and neglected teak
here
.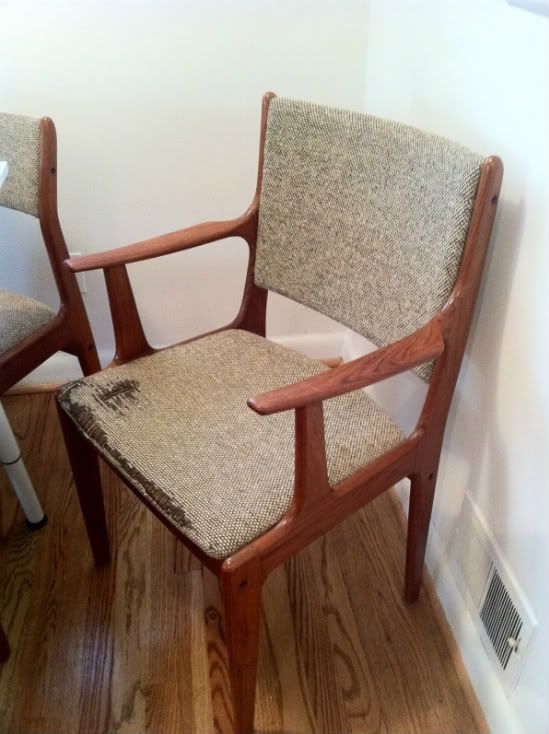 Behold the after! Now, here's a ginormous shout out to my dear friend Ellen of
VintAge Before Beauty
because she kindly reupholstered every chair ... and she ROCKED IT!!!! I keep telling her that every time I round the corner into our dining area, I stop and stare at how awesome everything came together. Ellen is amazing. Her
etsy shop
is in constant rotation so check it out frequently.
Okay, on to the chairs for real.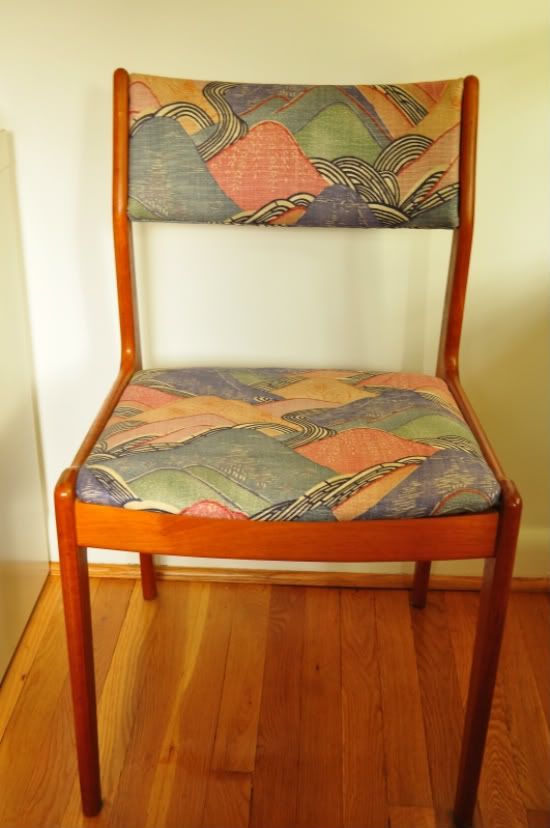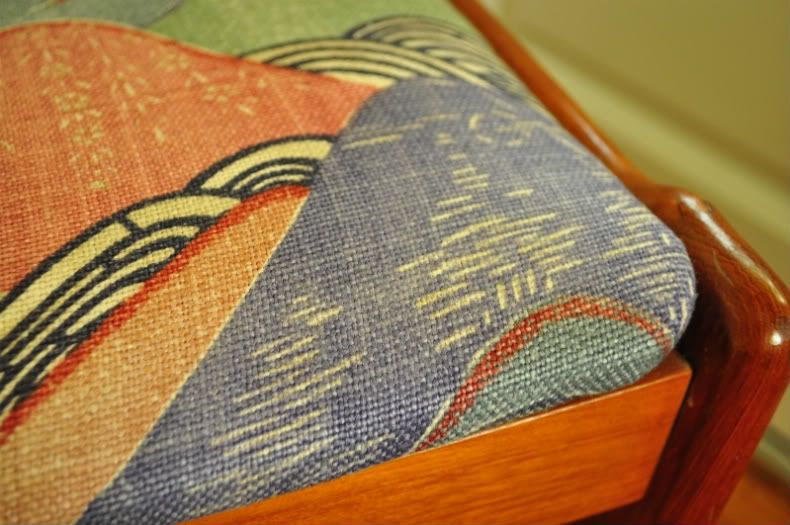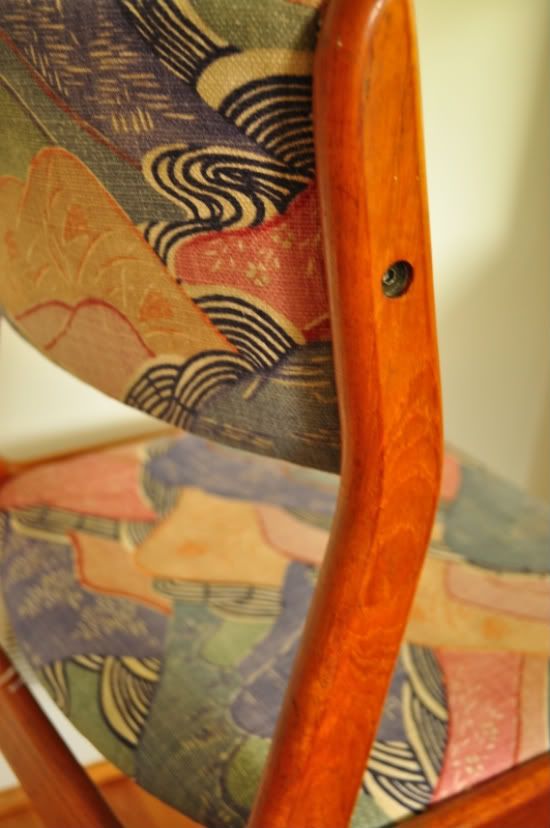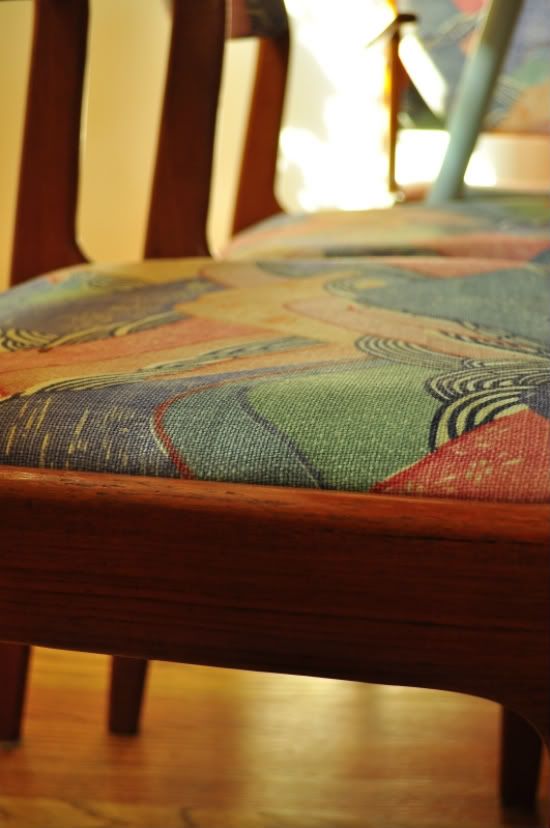 I still need to finish the dust cover and cover the screws holes with wood plugs, but summary of this project: I "got by with a little help from my friends!"
Many, many, many thanks to everyone involved.