Let's talk about food for a second … because I love it. Jon and I have been eating out so much but finally put our feet down and loaded up on groceries. Here's what I'm digging lately.
DISCLAIMER: Don't knock it until you try it because it may be awesome!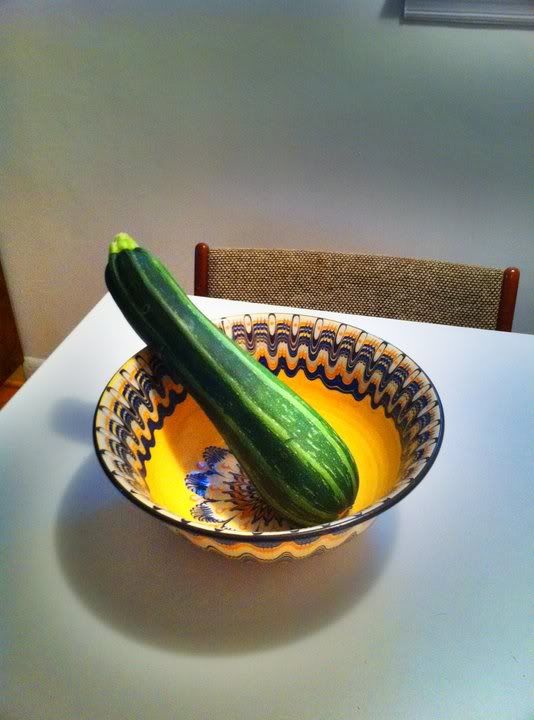 What to do with that zucchini?!?!


Do you like egg salad? Do you like bacon? Do you like homegrown tomatoes and lettuce? Then you should really try a B.E.L.T. sandwich. We visited a butcher and bought a pound of country bacon, which was delicious by the way. If you need an egg salad recipe, try 101 Cookbook's. I substitute yogurt for mayo, plus add Dijon mustard and red onion in mine as well because that's the way I like it! A friend of ours who hates condiments said that egg salad was "really good." There's a chance he was just being nice, but this is our new favorite summer staple.


Okay, let's wax poetic about the butcher. I know I sound like an amateur here, but I'm just excited I finally joined the club and can support a local business! I'

ve

never visited one before and was pleased by the quality of meat and the multitude of options. Case in point, the thick-cut country bacon was tremendously better than Trader Joe's thick-cut bacon. It

didn

't shrink or cook as fast. I don't think I even need to talk about flavor. Jon and I are trying to figure out if a freezer pack (90+ lbs) is beneficial for us. That stuff

isn

't good after a while guys, and I'm not sure how much meat we'll eat!


Do you have a Trader Joe's nearby? I'm going to redeem myself for taking a jab at their bacon. Grab their

gyoza

dipping sauce. Next, make a bowl with tinfoil, pour the g

yoza

sauce, low sodium soy sauce, and

sriracha

to taste. Add some lemon slices. Salt and pepper two tuna steaks, wrap everything up and throw it on the grill. Sometimes the easiest things taste incredible. Quick is okay!


Thank you Patricia Wells' Salad as a Meal. This cookbook really excites me! A good cookbook can perk my interest in the kitchen when I've been in a rut. I think I'

ve

dog-eared every single page. I made the crab salad with lime and

avocado

the other night, which was phenomenal. I don't even really like crab that much (blasphemy, right?!), and I had three helpings.



Zico

Chocolate Coconut Water - A few friends tasted this and were "

meh

," but I'

ve

had one every day after yoga and sometimes in the morning. I think it tastes great, and it's a good source of potassium.


The

Kraken

rum. It's so smooth that I could drink it neat, but put a little Ting in too and I'm a happy, happy lady.

Now that I've thoroughly grossed everyone out … I promise, I don't eat egg salad, chocolate coconut water, rum, and crab all at the same time :) We've had a lot of fun this week firing up the grill and wiping off the cast iron skillet.