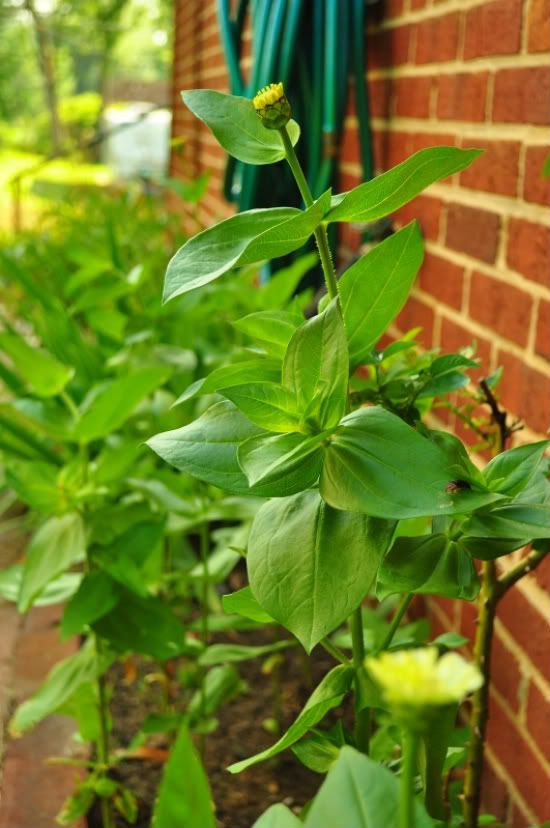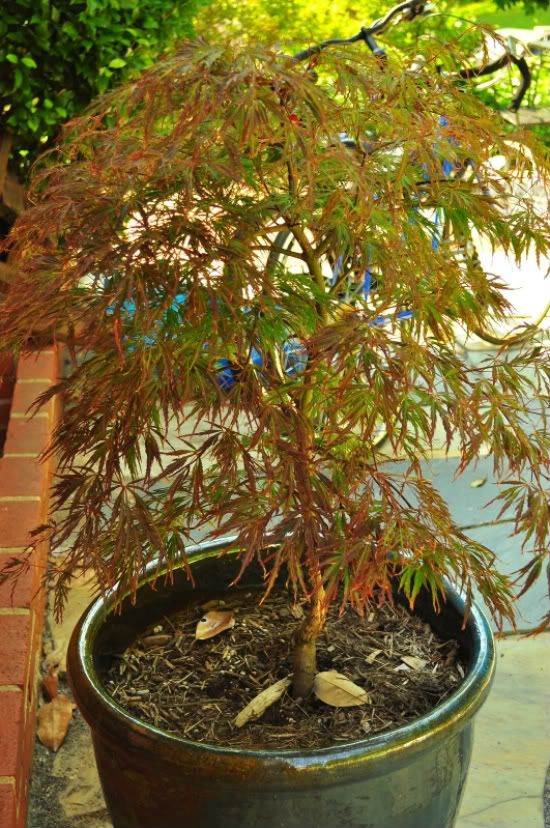 Today's post was meant to focus on "slap some gray on it," my version of
Portlandia
's "put a bird on it," but that's going to have to wait until tomorrow when I'm ready to present my case in point.
Meanwhile, check out the yard! I need to dig out a picture of the fig tree one year ago. It was so tiny. Look at that beast! We really need to trim it back because it's out of control. My flowerbed against the driveway is dismal, but the Zinnia's are about to explode. Nice to know one of the plants we selected for that location proved successful. You can see the lone rose stalk peeking through too. The Japanese Maple was moved to a shadier location because the leaves burnt in full sun, so we will remember that next year. Otherwise, he's a happy camper with a few Magnolia leaves resting on the soil.
I promise tomorrow's post will be more stimulating.