This mess is going to be transformed, and it's going to involve the planters below.
This stool that we found by the side of the road is getting the hook up.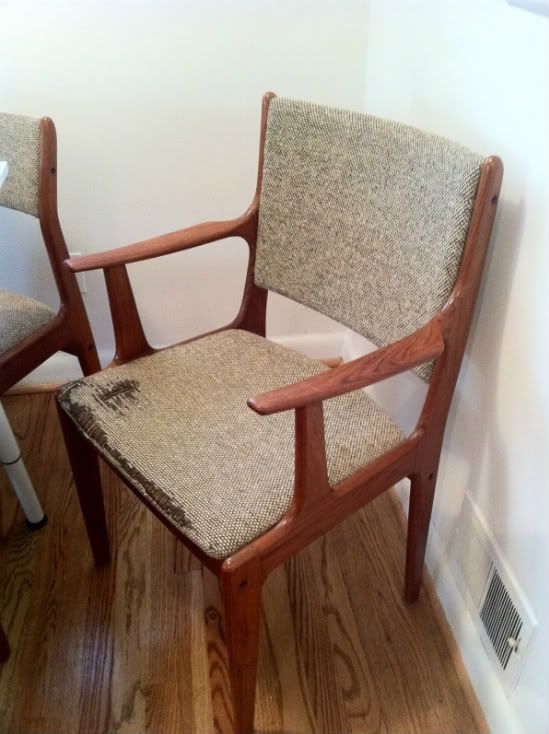 And the dining chairs finally are getting the makeover they deserve with help from a very special and amazing friend.
Stay tuned!